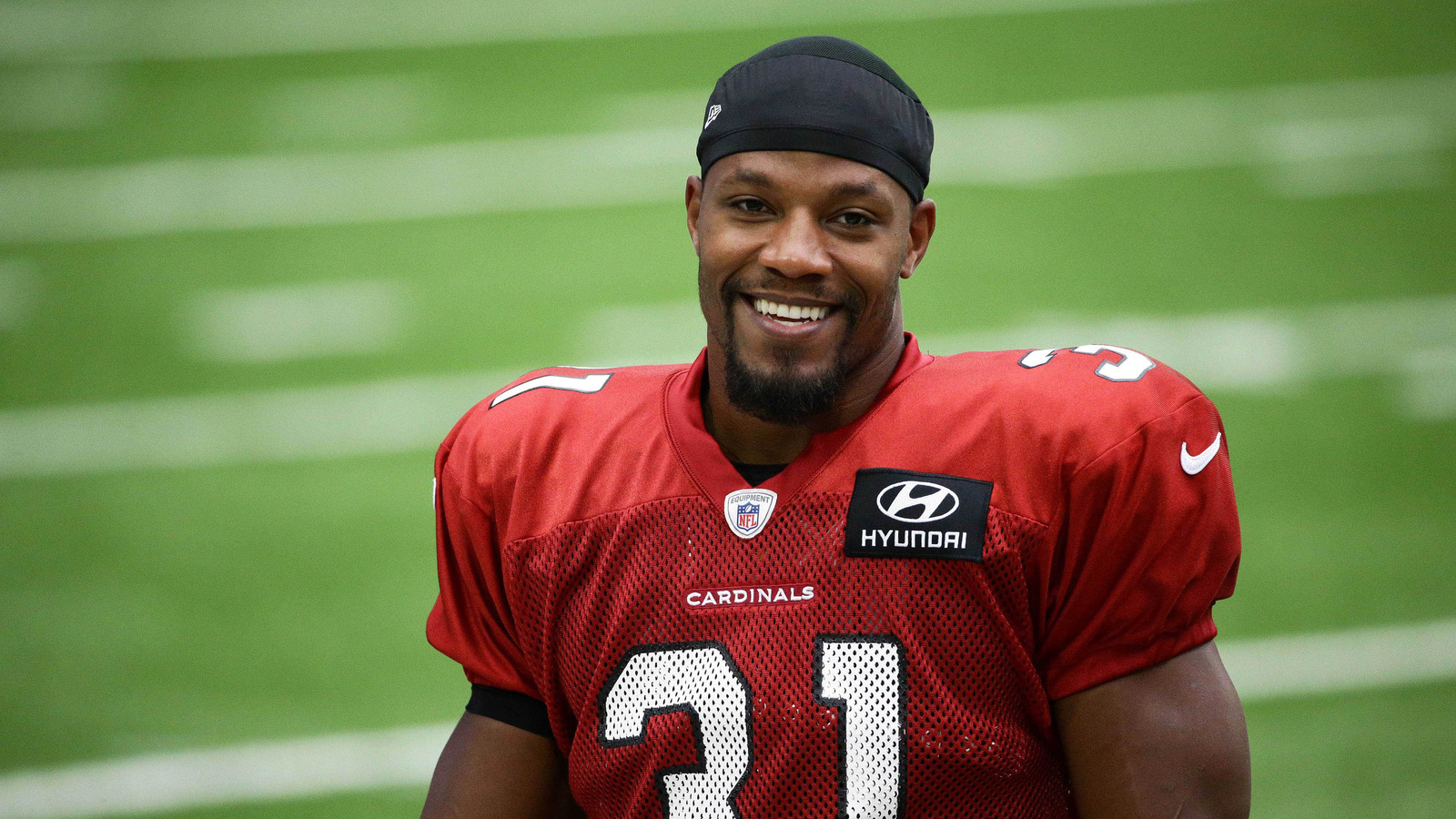 Jul 25, 2017; Glendale, AZ, USA; Arizona Cardinals running back David Johnson during training camp in Glendale, AZ. Rob Schumacher-USA TODAY Sports
Quarterbacks are the cornerstone of every great NFL team. Teams that don't have top talent at this position rarely ascend to the heights of the sport. That said, they're hardly the only players who are indispensable.
It's the non-quarterbacks we're turning our gaze upon for the purposes of this article. We'll be focusing on the running backs, wide receivers, defensive ends, defensive tackles and even an offensive linemen, among other positions, who are absolutely critical to the success of their respective teams.
Some are old, and some are new. But all are indispensable players who will help shape the landscape of the NFL in 2017.
Arizona Cardinals: David Johnson, running back
The Cardinals have some serious talent at receiver, but nobody on the roster carries more clout than Johnson. Here's all you need to know about how valuable this youngster is: Larry Fitzgerald doesn't think it's going to be that hard for DJ to eclipse 1,000 yards, both on the ground and through the air.
Though, Carson Palmer might want to work on his touch when throwing passes to this phenom (stitches were recently required).
Atlanta Falcons: Julio Jones, wide receiver
The past three seasons, Jones has caught 323 passes for 4,873 yards and 20 touchdowns during the regular season. He's one of the most prolific receivers of this era and is the key to Atlanta's success through the air. Constantly double-teamed and sometimes bracketed by three defenders, he continuously wins battles. And his stats might become even more attractive to fantasy owners if new offensive coordinator Steve Sarkisian has anything to say about it. Without him, Atlanta's offense wouldn't be nearly the same.
Baltimore Ravens: Eric Weddle, safety
It's going to be a sad day indeed when Father Time finally manages to lay a finger on this savvy vet. After being so casually discarded by his former team (the then San Diego Chargers) Weddle put together one of his finest seasons as a pro for the Ravens last year, racking up 89 tackles and four interceptions. Now at the age of 32, Weddle leads a revitalized defense that added some key pieces, both in the draft and free agency, and could be a force to be reckoned with.
Buffalo Bills: LeSean McCoy, running back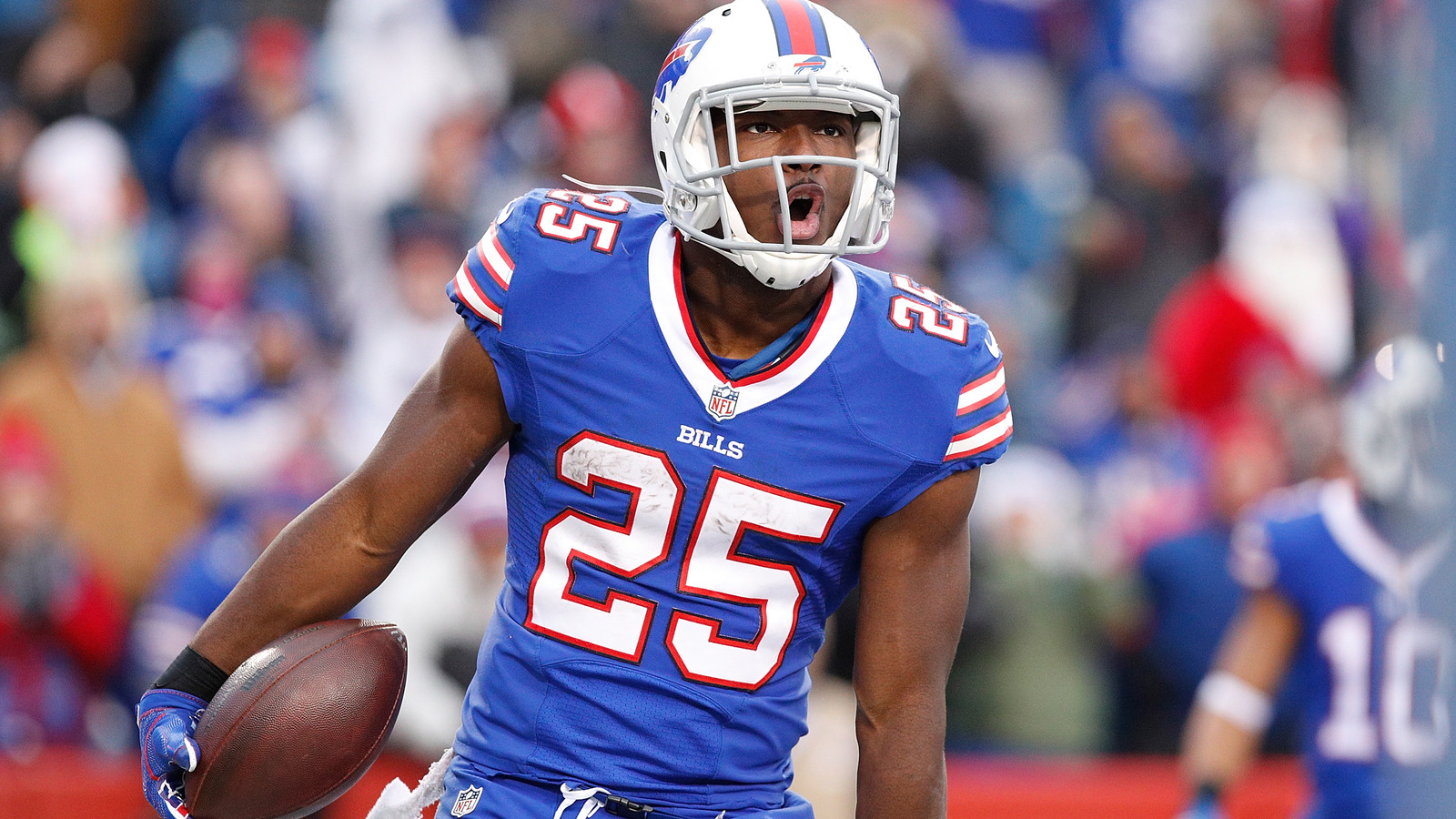 Dec 24, 2016; Orchard Park, NY, USA; Buffalo Bills running back LeSean McCoy (25) celebrates after running for a touchdown during the second half against the Miami Dolphins at New Era Field. The Dolphins beat the Bills 34-31 in overtime.  Kevin Hoffman-USA TODAY Sports
Where would the Bills be without Shady? Well, backup running back Jonathan Williams has some people excited, but he's no replacement. McCoy has averaged 1,486 yards from scrimmage and over nine touchdowns per season since entering the NFL as a rookie out of Pitt in 2009. Last year, in just 15 games, he racked up 1,623 yards and 14 touchdowns. Buffalo will continue to be a run-first offense in 2017, and McCoy will be its most relied-upon player.
Carolina Panthers: Luke Kuechly, inside linebacker
Put Kuechly on almost any roster and he'd be in the running to be the most indispensable non-quarterback on the squad. In 71 career games, Kuechly has racked up 453 tackles, nine sacks, 12 interceptions (one returned for a touchdown), four forced fumbles and five recoveries. Blessed with sideline-to-sideline speed, the quickness of a jungle cat and first-rate instincts, he's a prototypical new-age NFL linebacker.
Fully recovered from the concussion that caused him to miss six games last season (a lost one for the Panthers), Kuechly has made it clear he's not thinking about the injury and won't even discuss it any more with media members.
Chicago Bears: Jordan Howard, running back
If the Bears have any chance of staying competitive this season, then Howard needs to continue what he started as a rookie in 2016. Last year, the Indiana product tallied 1,313 rushing yards in 15 games, breaking off 43 rushes of 10-plus yards, which was the third-most by any rookie in the past 15 years. We're not saying Mike Glennon can't be somewhat competent in the passing game. But we are saying the Bears won't have an offense that scares anyone if Howard doesn't have another big season.
Cincinnati Bengals: A.J. Green, wide receiver
Is it any coincidence that Cincinnati's offense went into the crapper last season when Green went down with a hamstring injury? It was a rough year all around for the Bengals, but the offense was particularly affected when Green was no longer available. He's one of the NFL's top receivers and consistently makes Andy Dalton look better than he is. Without him, Cincinnati's offense would be doomed to mediocrity.
Cleveland Browns: Jamie Collins, outside linebacker
The Browns are a tough team to gauge. But one player we absolutely know about who can not only ball hard but who is an invaluable part of the team's future is Collins. He was landed in a trade with New England last year, and it didn't take all that long for Sashi Brown to lock him up long term. One of the most talented young linebackers in the league, Collins will be a huge part of what Gregg Williams is building on the defensive side of the ball.
Dallas Cowboys: Ezekiel Elliott, running back
This is really a no-brainer, as are some others on this list. It would be easy as well to say "offensive line" instead of an individual player, but we can't do that here. Without Elliott, the Cowboys would still have an offense that could move the ball, but it wouldn't be nearly as dangerous. He made so many big plays on runs in which …
Read Original Post at
http://www.yardbarker.com/nfl/articles/most_indispensible_non_qb_for_each_nfl_team_in_2017/s1_12680_24441145

Sports Media 101 searches and spiders for news it aggregates from across the web about your favorite sport or sports team. This article is originally posted at another site not affiliated with Sports Media 101. The portion of the article posted here is to provide a sample of the content available at the linked site. Please click the link to read the full article. Sports Media 101 does not claim any ownership to the content and all rights are retained by the original copyright owner.
Tags:
Antonio Brown
,
Arizona Cardinals
,
Atlanta Falcons
,
Baltimore Ravens
,
Bill Belichick
,
Blake Bortles
,
Buffalo Bills
,
Carolina Panthers
,
Carson Palmer
,
Chad Henne
,
Chicago Bears
,
Cincinnati Bengals
,
Cleveland Browns
,
Dallas Cowboys
,
Darius Slay
,
Delanie Walker
,
Denver Broncos
,
Detroit Lions
,
Eric Weddle
,
Fletcher Cox
,
Frank Gore
,
Green Bay Packers
,
Gregg Williams
,
Houston Texans
,
Indianapolis Colts
,
Jacksonville Jaguars
,
Jameis Winston.
,
Jarvis Landry
,
Jim Schwartz
,
Kansas City Chiefs
,
Landon Collins
,
Leonard Fournette
,
Los Angeles Chargers
,
Los Angeles Rams
,
Matthew Stafford
,
Maurkice Pouncey
,
Miami Dolphins
,
Mike Evans
,
Minnesota Vikings
,
New England Patriots
,
New Orleans Saints
,
New York Giants
,
New York Jets
,
NFL
,
Oakland Raiders
,
Odell Beckham
,
Odell Beckham Jr.
,
Philadelphia Eagles
,
Pittsburgh Steelers
,
Ryan Tannehill
,
Seattle Seahawks
,
Tampa Bay Buccaneers
,
Tennessee Titans
,
Tom Brady
,
Von Miller
,
Washington Redskins